As an Amazon Associate, I earn from qualifying purchases
Shawn Raboutou is the son of Robyn Erbesfield-Raboutou and Didier Raboutou. Both are legendary climbers with multiple world cup championships under their belt. He is also the older brother of Olympian Brooke Raboutou.
Having been born into a climbing family, Shawn started climbing at just 3 years old. At just 11 years old, he was already climbing 8a+. While he grew up in a family of competition climbers, it's rare to see Shawn in a climbing competition. There is very little information to find about him in competitions except for some local comps.
Shawn Raboutou is widely considered to be one of, if not the best boulderers in the world. He is currently the only person with 2 V17 (9A) ascents under his belt and is projecting other V17s such as Burden of Dreams (Finland) and Sudain Seul (Fontainebleau).
Considering his age, he is definitely someone to look out for in the world of outdoor bouldering.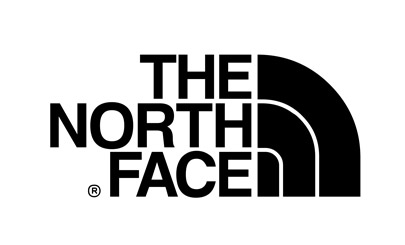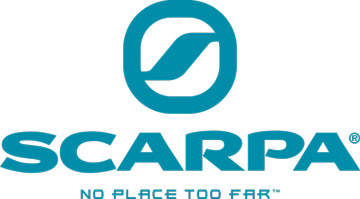 Shawn Raboutou is sponsored by The North Face and Scarpa.
Previously, Shawn was sponsored by La Sportiva.
Shawn Raboutou is sponsored by Scarpa. These are the climbing shoes he wears.
Current shoe: Scarpa Instinct VSR
As Shawn Raboutou is sponsored by Scarpa, he currently wears Instinct VSR shoes while bouldering. These are the shoes that he was trying Burden of Dreams with while projecting with Will Bosi.
Previously: La Sportiva Solution
When Shawn Raboutou was still sponsored by La Sportiva, he favored the La Sportiva Solution men's and used these shoes to send the world's hardest boulders such as Megatron (V17) and Alphane (V17).
In his most recent video on the mellow channel, Shawn is wearing Solutions again but that's only because the footage is old, not because he switched shoe sponsors again.
Both shoes are mentioned in our article: Best Performance shoes for Bouldering
Shawn Raboutou Social Media
Shawn Raboutou has an account on Instagram @shawnraboutou, where he has over 66k followers. You should follow his account as this is the only place where you'll get updates on new ascents ahead of everyone else.
Furthermore, Shawn Raboutou has also recently started a YouTube channel where he posts vlog-style videos projecting hard boulders such as Burden of Dreams (V17) and Soudain Seul (V17). These videos are edited well and his channel has quickly become one of my favorites. If you are into hard bouldering, Shawn's YouTube channel is the place to be.
Furthermore, Shawn is also frequently featured on the Mellow YouTube channel where his V15-V17 ascents are posted.
Shawn Raboutou Competitions
Unlike his sister Brooke who participated in the Olympics, Shawn Raboutou doesn't currently participate in the IFSC. He was in a couple of IFSC competitions between 2015-2017
Most recently, he placed second during the 2022 North American Cup Series in Alexandria.
Shawn Raboutou is the only boulderer in the world right now with 2 9A/V17 ascents under his belt.
On April 6, 2022, Shawn Raboutou made the First Ascent of a V16 boulder named 'Alphane'.
On November 19, 2022, Shawn Raboutou made the First Ascent of a V16 boulder named 'Megatron'.
Other notable ascents are listed below.
| Name | Location | Date | Grade |
| --- | --- | --- | --- |
| Livin' Large | Rocklands, South Africa | 2019 | V16 / 8C+ |
| Big Z | Lake Tahoe, USA | 2020 | V16 / 8C+ |
| F the system | Fionnay, Switzerland | 2021 | V16 / 8C+ |
| Story of Three Worlds | Cresciano, Switzerland | 2021 | V16 / 8C+ |
| Insomniac | Denver, USA | 2022 | V16 / 8C+ |
| Alphane | Shironico, Switzerland | April 6, 2022 | V17 / 9A |
| Megatron | Eldorado Canyon, USA | November 19, 2022 | V17 / 9A |
more Shawn Raboutou ascents on TheCrag
References
https://www.8a.nu/user/shawn-raboutou
https://www.ifsc-climbing.org/index.php?option=com_ifsc&task=athlete.display&id=1794
https://www.thecrag.com/ascents/by/shawnraboutou/with-ascent-gear-style/boulder/in-setting/natural/has/distinctroute